---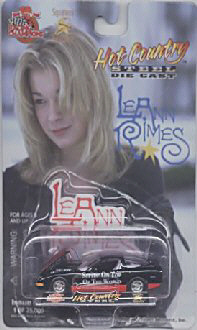 Here is a real nice collectable.
Each vehicle in the series begins with the Artist selecting
an original car or truck model that will feature their
graphics and logos.
Each vehicle and its special graphics is a one time release
and is limited to only 9,999 pieces. On the bottom of each
vehicle, you will find a serial number stamped on the chassis.
This rare piece of Music Memorabilia will be sure to please
any Country fan on car collector. Good Luck!